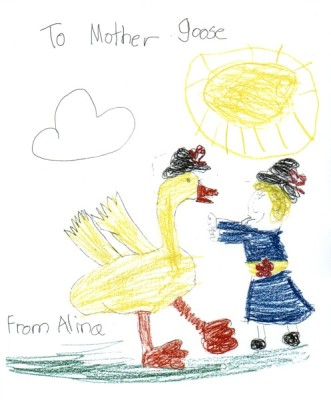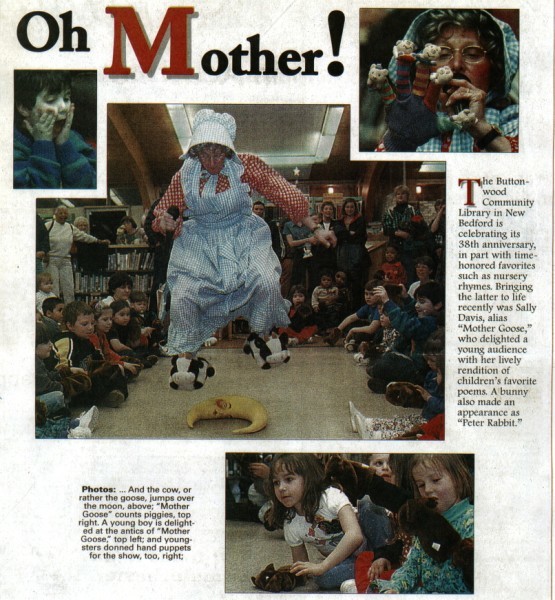 "I want (to) thank you...for your fabulous, fun-filled performance here at the libary as Mrs. Claus...You kept the mesmerized attention of everyone, from toddlers to parents, with the variety and ingenuity of your rapidly-paced program. You even turned my shy Library Assistant into a magical elf! We hear (so) many parents comment on what a wonderful program it was--aterrific collaberation with Roslindale Village Main Street."
-Dorothy S. Martin, Branch Librarian,

Boston Public Libary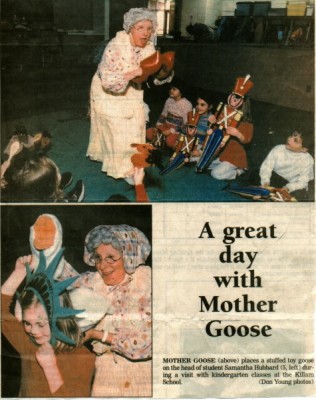 "Thank you so much for visiting the E.B. Newton School on September 20th and 21st. Your Mother Goose shows were so well liked by the teachers and children alike. I heard so many good reviews from the teachers and to this day my son in kindergarten and his friend continue to talk about all the songs and rhymes you touched upon that day. I can't thank you enough for fitting us into your busy schedule. You have truly started these preschool and kindergarten children off to a great year. I will definitely recommend your program to be used in the future years."

-Lauren Sennott, PTO Program Coordinator, E.B. Newton School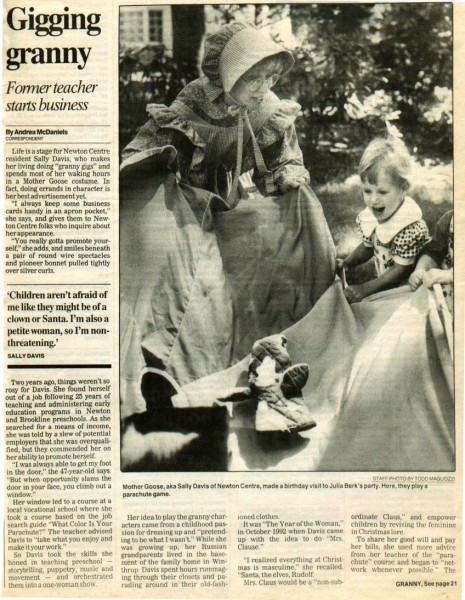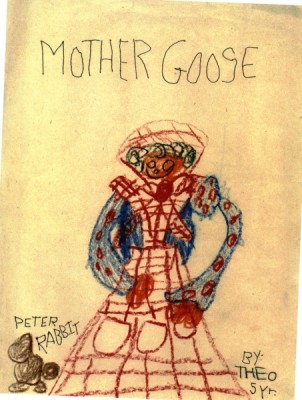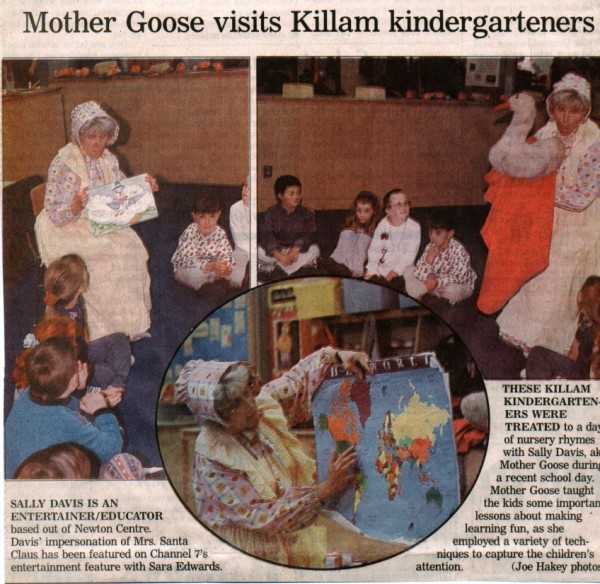 "I had to write to thank you again for the wonderful performance you gave at our summer outing held July 10th! Parents and children were raving about what fun you offered. Playing butterfly, bugs, singing, dancing, story telling, dressing up for pictures with 'cow,' parachute play and patting Peter Rabbit, all provided lots of giggles and enjoyment for both children and the parents (who) looked on. Where you get all that energy from is a mystery to many of us that watched you in action out in that hot sun! As indicated by the number of people requesting your business card, you come highly recommended from the people of SilverPlatter!"

-Kimberly Arena, SilverPlatter Information, Inc., Norwood, MA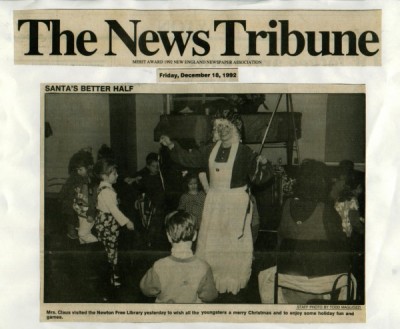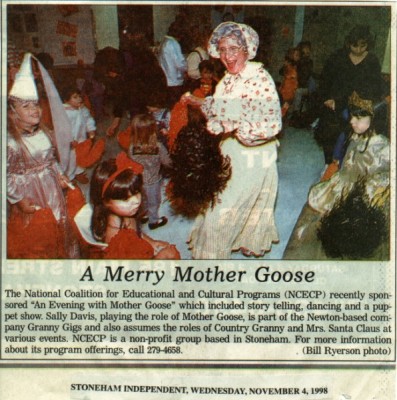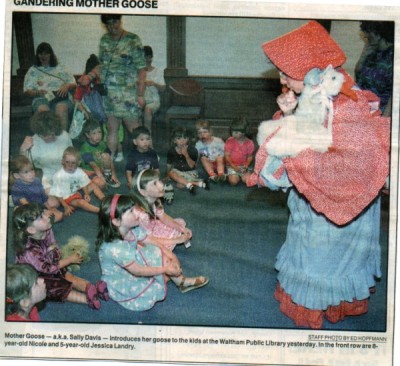 "You were wonderful at Breakfast with Santa! I recieved three calls yesterday saying it was the best breakfast they had ever attended...I will definitely call you for future promotions."

-Elizabeth Nickols, Sales Promotion Manager,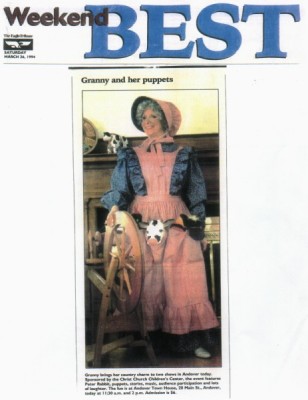 "Your Mother Goose program this past Wednesday was just amazing! Where do you get all your energy? Your choice of activities was perfect for the 2-4 age group. The children seemed to warm up to you immediately and know just what to do. In short, they all had a terrific time and were so sad to see it end. I hope that we can do it again sometime. You are so efficient and well-organized. Keep up the good work. Regards to Peter Rabbit!"

-Anne B. Feen, Librarian, Bacon Free Libary,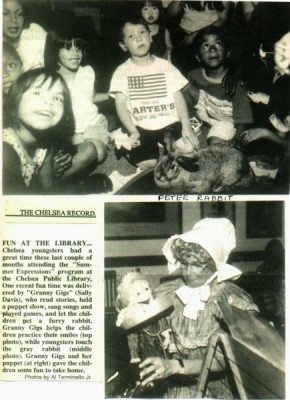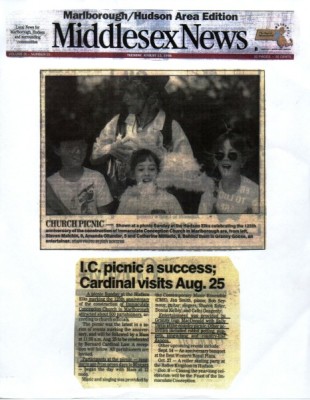 "Your program was the perfect addition to our special evening. You brought together our diverse group in fun-filled activities made the entire event more memorable. We were delighted with the spirited sing-a-long and the wonderful props--the cow, maracas and boas, especially. Everyone seemed to relax and join in with very little prompting...we had a great time!"

-Kenneth J. Berk, Director,
Gale Boyd, Social Committe, & Marjorie Cote, Social Committee, Pulpdent Corporation, Watertown, MA
Featured on WHDH TV Channel 7 : Boston, MA